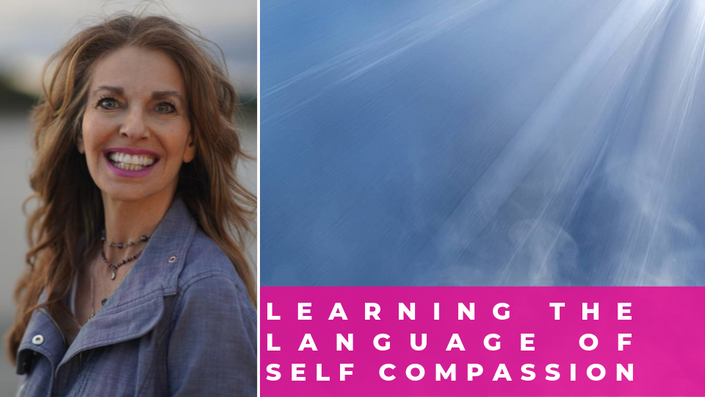 Learning the Language of Self Compassion
A 4 Class Self Study Course to Transform Emotional Pain and Learn the Language of Compassion and Connection!
Watch FREE Masterclass Here:
Do you ever find yourself:
Unable to calm your own "Emotional Storms"?
Raising your voice or impatient with your child(ren) / spouse or others and then berating yourself for your behavior?
Promising yourself you're going to be more patient with your child / spouse and others and losing it within the day?
Falling short of the parent / spouse/ individual you truly want to be?
Judging yourself harder than you judge anyone else?
In a Self Shaming, Self Sabotaging Spiral in the blink of an eye?
Resorting to bribes, threats and shaming behaviors with your children?
Exhausted and overwhelmed with motherhood?
Giving everything to your children and others and feeling like you're "dying on the vine"?
Knowing that you should take some time for yourself but not making yourself a priority?
Attracted to the idea of "Self Compassion" but wondering what in the world it sounds like!
Self Study Course includes:
✓ 5 - 1 hour Master Class and Instruction with Suzi

✓ Guided Meditation with each class

✓ PDF's and Work Sheets for Daily Practice

In this 4 class, Self Compassion IMMERSION, you will:
✓ Learn "Emotional Self Care"
✓ Learn how identify Core Triggers
✓ Learn to meet your own unmet needs
✓ Learn to "Let Go of Guilt" forever
✓ Learn to set consistent boundaries
✓ Learn the Language of Self Compassion
✓ Learn to move from Protection to Boundary
✓ Learn to move from Boundary to Cooperation
✓ Learn to move from Cooperation to Intimacy
COURSE CONTENT:
Class 1 - Identifying Triggers, Identifying Needs




How triggers represent underlying unmet needs

How guilt, shame, self judgment and martyrdom create emotional upset in our families

How to "Let Go of Guilt" once and for all!

How triggers are here to assist you to evolve

How to replace a "Shame Spiral" with a
"Spiritual Spiral"



Guided Meditation: "My Triggers are my Teachers"

Class 2 - Transforming Triggers: Learning to Meet Your Own Needs




Basic Needs: To be seen, valued and supported
To "Ask for What Your Need"

How to Identity Your Unmet Needs: Asking the essential "needs" question

How to meet your own Unmet Needs

How your vulnerability is your strength

How to communicate with your Higher Self



Guided Meditation: "I see you"

Class 3 - Learning the Language of Self Compassion




How Self Forgiveness is the most powerful Spiritual Tool we have

To move from Disconnection to Connection

"It's so understandable"

"How can we make this work for everyone?"

Appreciation, Gratitude, Self Acknowledgment



Guided Meditation: "Self Forgiveness"

Class 4 - Creating Connection




How to be your own best Advocate

How to be your child's best Advocate

Practice compassion for yourself

Practice compassion with your children, family members and all those around you

Setting a tone of Compassion in your Home and with your children



Guided Meditation: "The Language of Self Compassion"
What people are saying about Learning the Language of Self Compassion
"Learning the Language of Self Compassion" is one of the most powerful and transformational courses I have ever completed. Suzi teaches simple and doable processes that have assisted me to improve my self care, self compassion and self love 1000%. Kindness and self compassion are now the foundation from which I live my life. Suzi has a huge heart for people, is a powerful wisdom teacher and creates a safe environment that allows deep healing and transformation to take place. This course is life changing. I highly recommend for anyone that seriously want to transform their inner world. Thank you Suzi."
~ Debb O.

---
"Learning the Language of Self-compassion came into my life at exactly the right time. My self-talk was judgemental when I couldn't live up to the standard of motherhood I daily stove for. Suzi brings a tenderness to her teaching and she unlocks your capacity for inner self-care through acceptance and self-love. The guided meditations are soothing and I still use them today to connect with my heart space and to feel grounded and held. Each class is warm and inviting. And as a teacher myself I greatly appreciated the activities to compliment the classes along the way. I am so grateful for this course and for Suzi Lula. Learning the Language of self-compassion is a game changer in inner self-care work and has transformed my life with my children, husband and those around me"
~ Jacquie D.
---
"Learning the Language of Self Compassion truly changed my life, both personally and professionally, I am a coach and in the past I was only able to highlight how brutal my clients' inner voice could be. After Suzi's course I could take it a step further and teach them HOW best to speak to themselves which ultimately helped them to move past their blocks and knock their goals out of the park. Suzi is a brilliant, caring and wise teacher and I would recommend this course to anyone who wants to be at peace and succeed in life."
~ Debbie M.

---
"I didn't learn self-compassion at school, from my family or from my culture. I learned it with Suzi. There are few teachers like her on the planet because she teaches you a secret - when you uncover your own inner natural compassion, two things happen: the softness of understanding seeps into you, and then it seeps out of you into everyone around you."
~ Brenda M.

---
"Suzi's courses are life-changing. She authentically models what she teaches and creates space for you to safely show up exactly as you are. Through the language of self-compassion course, Suzi provides the teachings, practices, and support for you to truly become more self-compassionate and this is absolutely foundational for bringing more joy and abundance to life and mothering. My life and mothering is completely transformed."
~ Abby W.

---
"This course is the best gift I have ever received and I feel so thankful to the Universe and to you for having this opportunity to heal. Learning the Language of Self-Compassion course totally change the way I related to my self and to my kids. Suzi's courses are a must for mothers. All are rich in practices to use in a daily basis with our children.
~ Andrea V.

---
"Suzi herself is a safe space and you can see and extension of that energy in all her courses.Learning the Language of Self Compassion is a must for all humans. We are all so hard on our selves and that diffuses our light. It came into my life when I needed it the most. Learning to love and accept myself and the practices and guided meditations helped me tremendously and the time. In fact, I still use them, even now."
~ Yukti R.

---
"Suzi Lula is an Earth Angel!! She teaches with compassion and models authenticity. I have been a student of hers for over 2 years, taken several of her courses, and was even lucky enough to have her coach me privately for some time. I am a big fan of her course, Learning the Language of Self-Compassion, and went through it with 8 women in my Mom's group. They loved it! Suzi's ripple effect is immense. I highly recommend this course and her work."
~ Panny B.
---
"This class continues to expand my world in such beautiful ways. For the first time, I have had a real taste of how light life can feel without my knots and learning the language of self-compassion has given the space to see beyond my hurt and begin to look at my belief systems. Self-compassion is the language that is helping me get to this place. I thought I already knew the language of self compassion and so I did ask myself "why take this course?" I am so glad I did as I now see the world in a whole new way. Thank you Suzi, for helping me to break down so many belief systems."
~ Amy J.
---
"This self compassion course was truly one of the best things I have ever done for ME. I thought I knew what self compassion meant and looked like. How wrong I was. This course has not only TOTALLY transformed me and given me very practical tools to use in every day moments. It's one of the best classes I have taken."
~ Jackie H.
---
"Suzi, you continue to blow my mind every time you offer a course. I sometimes think can it possible get any better and here once again you went far beyond what I ever could have expected!! Your teachings change me, move me and never cease to amaze me. Thank you, thank you, thank you. Your teachings have forever changed my life and that if my families and for that I am truly grateful,"
~ Norell C.
---
"I am so happy for what this class has opened up within me. The exercises are slowly building up a dialogue that is kinder, that is loving, that is connected, that is there for me. When we open to compassion, we are opening to a greater world of love, acceptance and saying Yes to ourselves. Its truly brilliant! This course has opened the knots inside me little by little, thread by thread, to a more caring me. I also now realize that the way I talk to me, is the way I talk to my child. Being kind and compassionate to myself allows me to be more in Grace. Thank you! "
~ Claudia C.
---
"Thank you Suzi for this wonderful course. I can't tell you how many times I have used the processes to calm, ground and offer myself compassion - it has been so helpful when I can catch myself in self judgement or criticism. The gentle words "I am here for you" are so simple yet so profound! THANK YOU!"
~ Nicki P.
---
"Thank you Suzi for this wonderful class "Learning the Language of Self-Compassion." I thought I knew about how to nurture myself, but I didn't really, and this course and your wonderful teaching helped me learn new ways and phrases that have allowed me to forgive myself and Love myself just a little bit more. I have had a very tough 12 months with big physical challenges and this class helped me to realize that "it's so understandable" to have big feelings and emotions and I know as time passes and I continue to incorporate what I've learned into daily living, I will continue to heal. I'm looking forward to more classes with you."
~ Peggy Z.
---
"Suzi I really cannot thankyou enough. Thankyou for listening and answering my many questions with deep and thoughtful insight. Thankyou for giving me a way to hear myself and the very practical tools for self compassion,. Thankyou for being my midwife to me birthing through the spiritual "birth canal". Thankyou for you kind and generous heart and your passion for this work. But mostly thankyou for helping me find my way back home to myself. This course has unlocked the door for me. I actually feel like I want to be kind to myself. So much love to you."
~ Brenna F.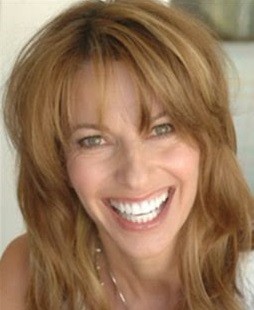 ABOUT SUZI
Suzi Lula is a sought after Spiritual Psychologist, wisdom teacher, speaker and best selling author of "The Motherhood Evolution: How Thriving Mothers Raise Thriving Children". She is an expert in the field of human transformation.
Suzi has a deep understanding of the nature of therapeutic change and knows how to effect profound inner healing. She is known for her compassionate heart and sensitivity.
Known as a visionary leader, Suzi challenges conventional thinking that says that mothers must sacrifice themselves to be good mothers. Suzi provides a new vision of motherhood, giving us permission to thrive, taking us from overwhelm and exhaustion to a life overflowing with joy, meaning and most of all, real connection with our children. The Motherhood Evolution proves out to us that caring for ourselves is the GREATEST GIFT we can give our children!
Suzi speaks, serves on the Board of Trustees and on the faculty at The Agape International Spiritual Center in Los Angeles, Michael Bernard Beckwith, Founder. She has been featured on The Today Show with him on a piece highlighting Spirituality and the family. She co teaches and speaks at the Evolve Conference with Dr Shefali Tsabary, New York Times Best Selling Author of "The Conscious Parent".
She's married to her best friend, inspirational singer / songwriter, Jami Lula and mom to their 17 year old, aspiring film maker, Will and their two dogs, Goody and Zoe.
Her book is a great companion to this Course.
For more information on Suzi and to see videos and other online courses:

Follow Suzi
---
WHAT PEOPLE ARE SAYING ABOUT SUZI ...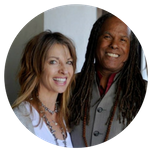 "Suzi Lula = Visionary"
"I have deliberately chosen the word "visionary" as a precise description of Suzi's profound contributions. She's a powerful evolutionary teacher and Spiritual Counselor".
— Michael Bernard Beckwith, Founder, Agape International Spiritual Center
---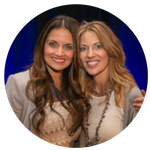 "Masterful Teacher, Brilliant Counselor, Important Author"

"Suzi is a masterful teacher, brilliant counselor and life line to Mothers everywhere. I can not recommend Suzi's work and important book' "The Motherhood Evolution' enough".
— Dr. Shefali Tsabary, New York Times Bestselling Author, The Conscious Parent and The Awakened Family
---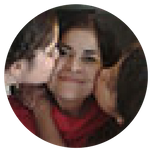 "I sign up for everything she teaches!"
"I am infinitely grateful to Suzi for her effectiveness as a teacher and Spiritual Counselor. As a coach she is AMAZING! The quality of my relationship with my daughters is SO MUCH BETTER! I feel so at ease when I'm interacting with my girls now, even in the midst of chaos. The best thing is that with Suzi, it's not about mental techniques. From her, I've learned to DIVE DEEP INTO MYSELF and from there, organically, the BEST of me blossoms! I sign up for everything she teaches!"
— Ama Barron

---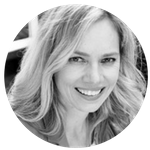 "My life just keeps getting better!"
"I have worked intensely with Suzi for over a year. I experienced her extraordinary coaching specifically around balancing my 'doing with being.' I worked through tremendous vulnerability and fear and ultimately arrived at the confidence I required to leave my Corporate job and launch my own coaching business with grace. I'm incredibly grateful for her committed investment in all areas of my life – career, motherhood, marriage and most importantly my relationship with myself. I'm so happy to continue to work with Suzi this year. My life just keeps getting better!"
— Sarah Gibbons, M.A. Executive & Personal Coach to Working Moms

---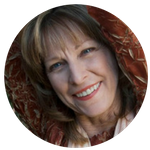 "Suzi gave me the tools to excavate my Authentic Self. "
"Suzi gave me the tools to excavate my Authentic Self. Thanks to her "Living Your Dreams", I'm now living Mine."
— Marielle Taylor, Agape International Spiritual Counselor