This is a
RARE OPPORTUNITY
to be
MENTORED by SUZI
....
perfect
for those 
who have a passion project,
launching a new chapter of life or career
or simply ready to
"THRIVE"
in every area of your LIFE!


NOW you can!


From the
COMFORT OF YOUR OWN HOME
,
in the
SAFE ENVIRONMENT
that 
Suzi 
creates
you will
TRANSFORM
in a supported and
LIKE MINDED COMMUNITY
of
BRILLIANT
Women!


I've created a THRIVING life - 


✽
A
THRIVING
Relationship with my SELF


✽
A
THRIVING
Relationship with Jami, my husband of 22 years


✽
A
THRIVING
Relationship with Will, our teenage son


✽
A
THRIVING
career as an author, speaker, wisdom teacher and spiritual therapist with a full time practice for over 20 years


✽
A
THRIVING
relationship with Finance,


✽
A
THRIVING
relationship with my Health


All with a sense of spaciousness, balance, very little stress, abundance and a
tremendous amount of JOY!


And I'm here to Mentor
YOU


To
THRIVE
in every area of your life as well!


Like a pregnancy, this will be a nine month COMMITMENT for those who are ready to live your highest life.


Each month includes:


4 Weekly Zoom Coaching and Mentoring Gatherings


✽

SPIRITUAL Practices that I have developed and practiced over the years


✽

VISIONING Practices: A Guided Life Visioning Process, where you will create a "Vision" - for your Life, Relationship, Parenting, Career, Health,
Finance, etc


✽

Group COACHING: Receive Coaching and Observe me Coach someone from the group 


✽

Monthly Themes and WISDOM TEACHINGS


✽

Deep INTERACTIONS with the SUPPORT of like minded women


✽

Group discussions, resources and ACCOUNTABILITY assignments


✽

A Like Minded PARTNER to meet with during the month
There is no more
POWERFUL
way to
TRANSFORM
than in a
GROUP
setting


With a
BRILLIANT
group of
WOMEN
!


We will dive deep into:


✽

Relationship with Your Highest Self


✽

Intimate Relationships


✽

Finance and the Feminine


✽
Career Launches and Projects


✽
Feminine Principles and Living from Your Feminine


Connecting with your Needs
Asking for what you Need
Setting Effective Boundaries
The Art of Receiving
Letting Go
Allowing
TRUST


✽

Health


✽

Parenting


✽
Holistic Living, Holistic Consciousness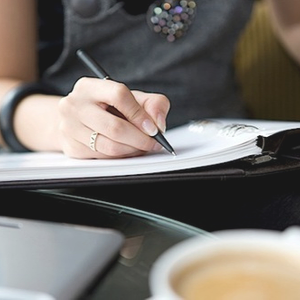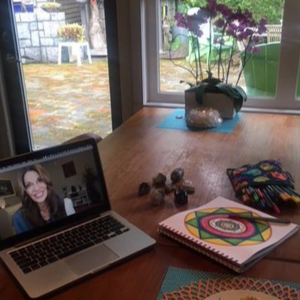 Permission to THRIVE! with Suzi Lula
TIME: 9:30 am - 11:30 am PST

$650 per month or a 1 time payment of $5,400

(EARLY BIRD PRICING BELOW!)
Research proves MENTORING groups provide:


✽
Dramatically Increased Support and Accountability to overcome challenging situations and break down mental, emotional and spiritual barriers


✽
Shared VISIONS with woman who share your VALUES


✽
Move from isolation to COLLABORATION


✽
Think higher about yourself, raise your SELF ESTEEM


✽
Think bigger about what you can DO and BE


✽
Creates amazing SYNERGY to bring to your life


✽
Opens NEW PERSPECTIVES and POSSIBILITIES that you never thought possible


✽
Receive effective feedback and LIFE CHANGING valuable insights


✽
Access to the remarkable knowledge of other like minded women


✽
Dramatically Increased Support to KNOW that you can live the life of your DREAMS


✽
Gain the CONFIDENCE and COURAGE to DARE to do what you know you are here to do!


✽
Deep CONNECTION and Bonds that will last a LIFETIME


✽
More SUPPORT and INSPIRATION than some individuals receive in a LIFETIME


✽
Deeply SEEN as perhaps you have never experienced


✽
Experience a Deep sense of BELONGING


✽
Reassurance of your VALUE and WORTH, the lack of which is the number one thing that holds women back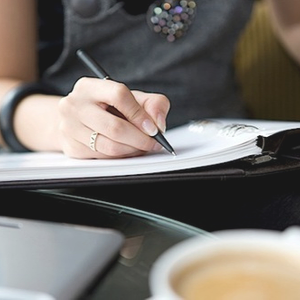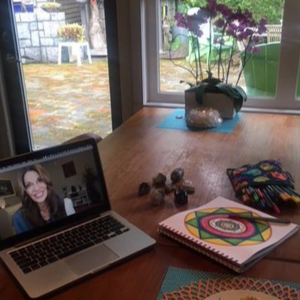 Permission to THRIVE! with Suzi Lula
TIME: 9:30 am - 11:30 am PST

$650 per month or a 1 time payment of $5,400

(EARLY BIRD PRICING BELOW)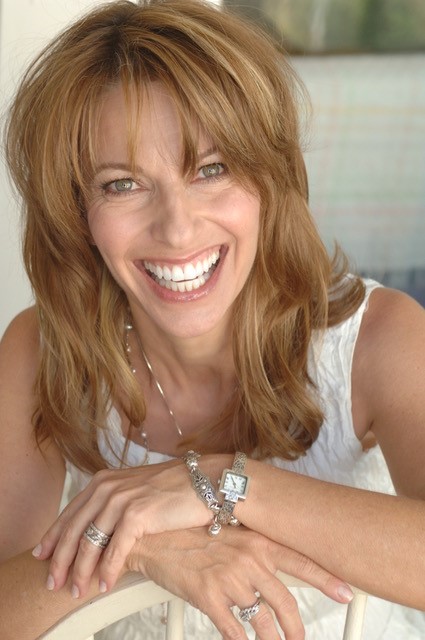 Suzi Lula is a sought after Spiritual Psychologist, wisdom teacher, speaker and best selling author of "The Motherhood Evolution: How Thriving Mothers Raise Thriving Children". She is an expert in the field of human transformation. Suzi has a deep understanding of the nature of therapeutic change and knows how to effect profound inner healing. She is known for her compassionate heart and sensitivity.
Known as a visionary leader, Suzi challenges conventional thinking that says that mothers must sacrifice themselves to be good mothers. Suzi provides a new vision of motherhood, giving us permission to thrive, taking us from overwhelm and exhaustion to a life overflowing with joy, meaning and most of all, real connection with our children. The Motherhood Evolution proves out to us that caring for ourselves is the GREATEST GIFT we can give our children!
She's married to her best friend, inspirational singer / songwriter, Jami Lula and mom to their 17 year old, aspiring film maker, Will and their two dogs, Goody and Zoe.
Her book is a great companion to her Courses.
For more information on Suzi and to see videos and other online courses:
To follow Suzi
WHAT PEOPLE ARE SAYING ABOUT SUZI ...
"Suzi Lula = Visionary"
"I have deliberately chosen the word "visionary" as a precise description of Suzi's profound contributions. She's a powerful evolutionary teacher and Spiritual Counselor".
— Michael Bernard Beckwith, Founder, Agape International Spiritual Center
---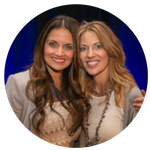 "Masterful Teacher, Brilliant Counselor, Important Author"

"Suzi is a masterful teacher, brilliant counselor and life line to Mothers everywhere. I can not recommend Suzi's work and important book' "The Motherhood Evolution' enough".
— Dr. Shefali Tsabary, New York Times Bestselling Author, The Conscious Parent and The Awakened Family
---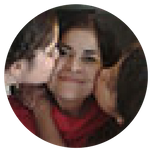 "I sign up for everything she teaches!"
"I am infinitely grateful to Suzi for her effectiveness as a teacher and Spiritual Counselor. As a coach she is AMAZING! The quality of my relationship with my daughters is SO MUCH BETTER! I feel so at ease when I'm interacting with my girls now, even in the midst of chaos. The best thing is that with Suzi, it's not about mental techniques. From her, I've learned to DIVE DEEP INTO MYSELF and from there, organically, the BEST of me blossoms! I sign up for everything she teaches!"
— Ama Barron

---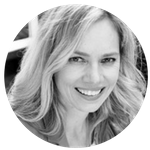 "My life just keeps getting better!"
"I have worked intensely with Suzi for over a year. I experienced her extraordinary coaching specifically around balancing my 'doing with being.' I worked through tremendous vulnerability and fear and ultimately arrived at the confidence I required to leave my Corporate job and launch my own coaching business with grace. I'm incredibly grateful for her committed investment in all areas of my life – career, motherhood, marriage and most importantly my relationship with myself. I'm so happy to continue to work with Suzi this year. My life just keeps getting better!"
— Sarah Gibbons, M.A. Executive & Personal Coach to Working Moms

---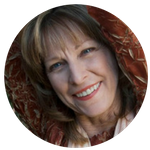 "Suzi gave me the tools to excavate my Authentic Self. "
"Suzi gave me the tools to excavate my Authentic Self. Thanks to her "Living Your Dreams", I'm now living Mine."
— Marielle Taylor, Agape International Spiritual Counselor