Healing the Heart of the Inner Child
— On Line Course —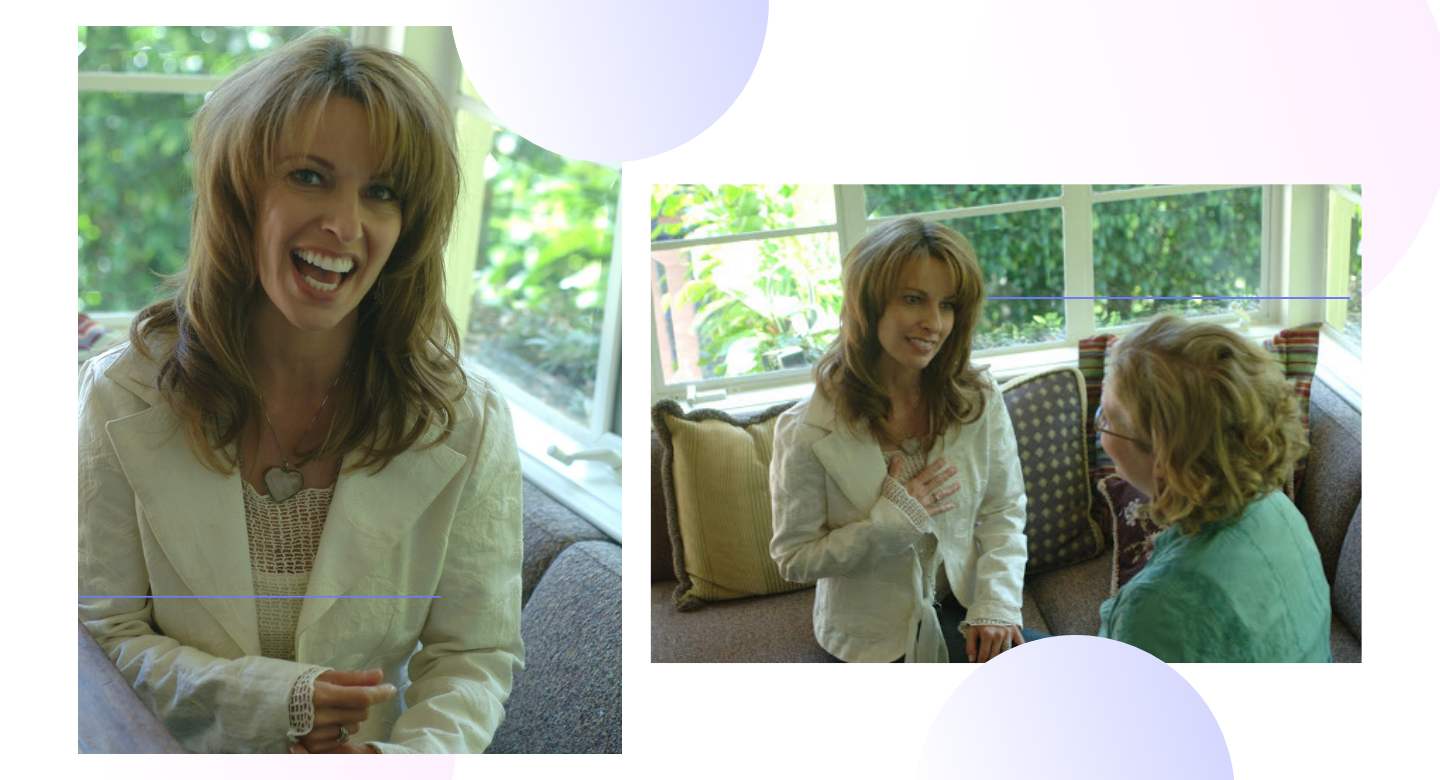 "The cry we hear from deep down in our hearts, comes from the wounded child within.
Healing this inner child's pain is the key to transforming anger, sadness and fear."
— Thich Nhat Hanh

Within each of us lives an Inner Child, a Divine Child actually. Our core Self is INNOCENT, WHOLE, ABUNDANT AND FREE. We have largely forgotten this Divine Child. Worse yet, we have learned to judge and criticize this vulnerable and deeply sensitive place within us.

Yet, the inner child is an important piece of your emotional makeup.
When the child within us is wounded or traumatized, we experience anger, frustration, reactivity, shame, fear, lack and feel stuck in our lives and relationships. We create conflict and distance rather than connection and intimacy.
Over my 20 years as a spiritual psychologist, I have developed an actual LANGUAGE to create a real, alive, healing, healthy relationship with the Inner Child within us. In the Course, I will teach you that LANGUAGE.
This Course will teach you how to hear and be present with the tender, fragile, vulnerable places within you and finally heal them. When the inner child is liberated, you will experience FREEDOM, ABUNDANCE, OPTIMUM MENTAL, EMOTIONAL AND SPIRITUAL HEALTH AND WELL BEING, CREATIVITY AND UNABASHED JOY.
BE PREPARED TO TRANSFORM!

Do you ever find yourself:

STUCK and UNABLE TO MOVE FORWARD in your life?
Trying to CONTROL and MANAGE your children, spouse and environment?
TANTRUMING alongside your children :)
HIGHLY SENSITIVE and / or unable to deal with your children's SENSITIVITY?
Wanting your PAIN to GO AWAY!
INDULGING or NUMBING OUT with food, alcohol, overspending, reactivity, unconscious behaviors?
UNABLE to say NO?
Playing SMALL?
TAKING CARE OF OTHERS to your own DETRIMENT?
Wanting everyone to like you?
DISCONNECTED from your own NEEDS?
UNSURE of how to fulfill your own NEEDS?
FEARFUL of making mistakes
DEFENSIVE and SELF PROTECTIVE?
STRUGGLING with Meditation?

In POWER STRUGGLES with your children, spouse and those around you?
REACTIVE and IMPATIENT with your children's EMOTIONS?
Experiencing SHAME?
OVERWHELMED and wanting to HIDE?
SABOTAGING your relationships, career, finances, health?
UNABLE to be present with your EMOTIONS?
CHALLENGED with setting EFFECTIVE BOUNDARIES?
ABANDONING your own NEEDS to take care of others?
DOUBTING your own abilities?
UNCOMFORTABLE with CONFLICT?
LOOKING OUTSIDE OF YOURSELF for VALIDATION?
Challenged being ALONE with yourself?
SELF CRITICAL and CRITICAL of your children, spouse and those around you?

"Our unhealed wounds are lodged in our body, thoughts and emotions and keeps us stuck in the unhealed trauma within us."
IN THIS COURSE YOU WILL LEARN TO:

Experience deeper INTIMACY with your children, spouse and life?
Finally HEAL the wounding and trauma from your past
LOVE UNABASHEDLY!
Sit with UNCOMFORTABLE EMOTIONS
Stay CALM during conflict
SET EFFECTIVE BOUNDARIES
Experience SELF SUPPORT rather than SELF JUDGMENT
Stay connected with your HIGHER SELF throughout the day
Live with an OPEN, UNPROTECTED HEART

Reconnect with your SPONTANEITY, WONDER and AWE

Feel the COMPASSION toward yourself that you feel toward others
Fully ANSWER the CALL of your LIFE
Experience yourself as DIVINE!

Experience less conflict and more CONNECTION with your children, Spouse
EXPRESS YOURSELF UNAPOLOGETICALLY!
EMBRACE rather than push away your PAIN
Communicate your NEEDS to those around you
Experience less STRESS … More FLOW
Experience more JOY on a daily basis
TRUST YOURSELF and TRUST of the Universe
Live in the FLOW of life
Live more CREATIVELY

Experience TRUE WEALTH AND ABUNDANCE

HEAR the DEEPEST WHISPERS of your HEART
FULFILL YOUR POTENTIAL
LIVE ON PURPOSE

MEET THE DIVINE CHILD WITHIN YOU!

IN THIS COURSE YOU WILL ALSO:
LEARN THE LANGUAGE OF THE INNER CHILD
Cultivate the inner COMPASSION and SAFETY necessary to heal the Heart of the Inner Child
Practice SACRED LISTENING techniques to hear the messages your inner child is communicating to you.
Demonstrate a HEART CENTERED approach to RECONNECTION
Transform Shame and judgment to SELF LOVE and SELF ACCEPTANCE
Use GUIDED MEDITATION to connect with your inner child and reclaim the relationship we have forgotten.
Practice a HEART CENTERED approach to reconnection
Work with the HEART CHAKRA
Heal SOMATICALLY and RELEASE stuck energy in your body
This Course includes GUIDED MEDITATIONS, WORKSHEETS and JOURNALING PRACTICES to heal trapped emotions and cultivate a loving relationship with your inner child of yourself.
What people are saying about Healing the Heart of the Inner Child
I have been working on myself for years, but Suzi has presented "the inner child connection" in such a safe, and tangible way and it has been so healing and soothing for me. THANK YOU FROM THE BOTTOM OF MY HEART, for this course. I will definitely be doing your next one.
~ Tina S
---
I've been 'doing' all this healing for years and wondering why I'm still reactive on such a deep level. Now the I'm getting to know and understand my inner child or survival self as you call it and my purpose is emerging. I'm just so truly grateful for being here.

~ Lisa S
---
Suzi Lula's course, Healing the Heart of the Inner Child, is incredibly powerful yet incredibly gentle. It achieves, in terms of personal healing, in one hour, what other courses may not reach in one year. Let Suzi hug you with her words, and soon you'll be hugging yourself with your own love.
~ Gabrielle D
---
I loved Suzi's course Healing The Heart of the Inner Child. It changed significantly how I take care of myself. It guided me underneath my own layers of protection to the other side of healing. Suzi has a way with words, it feels like hearing music, very synchronized and harmonized. The course design was very structured and organized. Highly recommended!
~ Laura C
---
The information taught in this class is a complete game changer. I've spent so many years in spiritual study, but I couldn't quite get to these deep layers. I still have a lot of work to do, but I feel like I actually CAN do the work now. I'm so grateful to Suzi for sharing this divine wisdom.
~ Catherine C
---
Learning to love all of us, somehow every talk I give comes back to Suzi's work. This truly is the work of a lifetime and Suzi is so good at helping us walk the pathway to inner healing.
~ Amy D
---
Everything about this class has been healing and nurturing. Thank you, Suzi! I can feel that the Light of my Inner Child is permeating the layers of protection that have kept it safe and hidden for so long.. Barbara S
~ Barbara S
---
I never was able to reach this deep in my life. 9 years of psychology and online courses. I am so grateful for you, your authenticity and support. My life I feel has transcended to another level because of this course. Taking Healing the Inner Child has for the first time enabled me to speak to myself with love. To the darkest part of me with love. I have never been able to see myself the way you have helped me to see me! You are a natural authentic healer especially for people who find it hard to accept themselves, or any part of themselves. I look forward to hearing your recorded voice to soothe me, heal me and brighten my day when I am feeling low....thank you Suzi for the way you are and how you show up.
~ Nour M
---
I'm in love with this course. Suzi I think you are FABULOUS in so many ways. Your wisdom and knowledge of the inner child is so profound, and your love and kindness are so palpable, supportive and healing.
~ Pascale C
---
I appreciate you and this course so Much! I've never noticed so much healing as I have in the past month!
~ Amy H
---
I am so grateful for this new awareness and these practices and so grateful to be able to see the places inside that need my care and attention.
~ Royce S
---
This course has transformed the way I talk to myself, to my inner child. I feel so much compassion, love and empowerment. I initially hesitated if this course was for me because english is my second language and the concepts and work is very profound but Suzi speaks the language of LOVE so everything was perfect and it was so easy to get connected with me. Thank you dear Suzi
~ Marigela Z
---
Thank you Suzi for helping me get to the next level of healing I did not even know I needed. Taking Healing the Heart of the Inner Child brought me to a new level of healing to a younger self who has been waiting 40 years to be seen. To be told she did nothing wrong, to understand she too was a victim and was powerless to change what was happening in that moment of time. Thank you for creating the safe place for this healing to happen.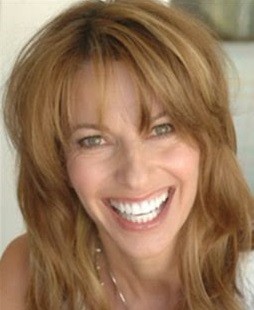 ABOUT SUZI
Suzi Lula is a sought after Spiritual Psychologist, wisdom teacher, speaker and best selling author of "The Motherhood Evolution: How Thriving Mothers Raise Thriving Children". She is an expert in the field of human transformation.
Suzi has a deep understanding of the nature of therapeutic change and knows how to effect profound inner healing. She is known for her compassionate heart and sensitivity.
Known as a visionary leader, Suzi challenges conventional thinking that says that mothers must sacrifice themselves to be good mothers. Suzi provides a new vision of motherhood, giving us permission to thrive, taking us from overwhelm and exhaustion to a life overflowing with joy, meaning and most of all, real connection with our children. The Motherhood Evolution proves out to us that caring for ourselves is the GREATEST GIFT we can give our children!
Suzi speaks, serves on the Board of Trustees and on the faculty at The Agape International Spiritual Center in Los Angeles, Michael Bernard Beckwith, Founder. She has been featured on The Today Show with him on a piece highlighting Spirituality and the family. She co teaches and speaks at the Evolve Conference with Dr Shefali Tsabary, New York Times Best Selling Author of "The Conscious Parent".
She's married to her best friend, inspirational singer / songwriter, Jami Lula and mom to their 17 year old, aspiring film maker, Will and their two dogs, Goody and Zoe.
Her book is a great companion to this Course.
For more information on Suzi and to see videos and other online courses:

Follow Suzi
---
WHAT PEOPLE ARE SAYING ABOUT SUZI ...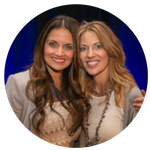 "Masterful Teacher, Brilliant Counselor, Important Author"

"Suzi is a masterful teacher, brilliant counselor and life line to Mothers everywhere. I can not recommend Suzi's work and important book' "The Motherhood Evolution' enough".
— Dr. Shefali Tsabary, New York Times Bestselling Author, The Conscious Parent and The Awakened Family
---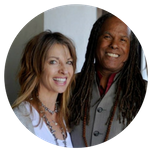 "Suzi Lula = Visionary"
"Suzi Lula is a Brilliant Spiritual Counselor, Master Wisdom Teacher, and her book, 'The Motherhood Evolution' provides a New Vision for Mothers everywhere".
— Michael Bernard Beckwith, Founder, Agape International Spiritual Center
---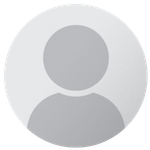 "Open my mind and my heart to thrive"

"The way how Suzi approaches everyone in the online group makes you feel special and supported, like good friends. Suzi' self care teaching helped me open my mind and my heart to thrive".
— Lily, South Korea
---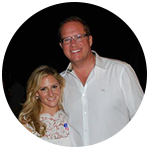 "Suzi's voice is extremely soothing"
"Suzi's voice is extremely soothing, and she has the most compassionate presence that makes you feel at home and enables you to truly dive deep and emerge transformed!"
— Arianna Chernove Messplay, USA

---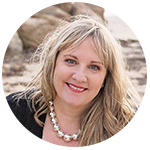 "A deeply compassionate teacher!"
"Suzi is a deeply compassionate teacher and really cares about her clients and students. She creates a safe place and teaches such deep and profound wisdom in an easy to understand way. Working with Suzi has been completely life changing and deeply transformational for me."
— Debb Oxby, Australia

---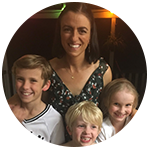 "Suzi's courses will inspire and soothe. "
"Suzi's courses will inspire and soothe. She has a manner and a tone to her voice and work that is so welcoming, it immediately puts you at ease."
— Jacqui Dunbar, Australia
---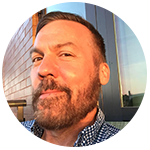 "Suzi's patience and level of consciousness cannot be measured."
"She completely allows me to be myself without judgement, and creates a safe space to go deep into places that used to frighten me. The result has been invaluable to me as my perspective has gradually shifted to align with my larger meaning and purpose on the planet."
— David Lohman DeVore, Life Coach

---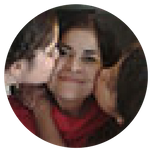 "I sign up for everything she teaches!"
"I am infinitely grateful to Suzi for her effectiveness as a teacher and Spiritual Counselor. As a coach she is AMAZING! The quality of my relationship with my daughters is SO MUCH BETTER! I feel so at ease when I'm interacting with my girls now, even in the midst of chaos. The best thing is that with Suzi, it's not about mental techniques. From her, I've learned to DIVE DEEP INTO MYSELF and from there, organically, the BEST of me blossoms! I sign up for everything she teaches!"
— Ama Barron

---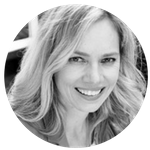 "My life just keeps getting better!"
"I have worked intensely with Suzi for over a year. I experienced her extraordinary coaching specifically around balancing my 'doing with being.' I worked through tremendous vulnerability and fear and ultimately arrived at the confidence I required to leave my Corporate job and launch my own coaching business with grace. I'm incredibly grateful for her committed investment in all areas of my life – career, motherhood, marriage and most importantly my relationship with myself. I'm so happy to continue to work with Suzi this year. My life just keeps getting better!"
— Sarah Gibbons, M.A. Executive & Personal Coach to Working Moms

---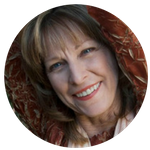 "Suzi gave me the tools to excavate my Authentic Self. "
"Suzi gave me the tools to excavate my Authentic Self. Thanks to her "Living Your Dreams", I'm now living Mine."
— Marielle Taylor, Agape International Spiritual Counselor