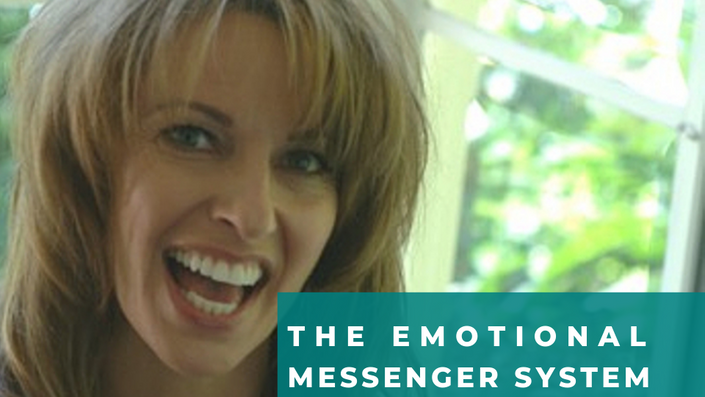 The Emotional Messenger System
Learn to CALM your emotional 'storms' and the emotional 'storms' of your children
Watch FREE Master Class Here
Do you ever find yourself:
Unable to calm your own "Emotional Storms"?
Reactive and Impatient with your children and those closest to you?
Angry, upset and frustrated more often than you'd like?
Carrying unresolved issues from your past?
Unable to take a pause when your reactions are high?
Creating distance when you're seeking connection?
Pushing away your uncomfortable emotions?
Triggered by your children and others in your life?
Acting in ways you aren't proud of with your children and others?
Impatient, frustrated and raising your voice with your children?
Threatening and engaging in power struggles?
Unable to create "win win" solutions and situations?
Longing for Peace and Calm inside?
Seeking refuge from reactivity?
A Self Study Class
When you Purchase this Class, you will receive :

✔ 5 One Hour Master Class Modules that you can do at your own pace over and over again
✔ 5 Guided Meditations
✔ PDF's: Notes and Journaling Assignments accompanying each class
In this Self Study, EMOTIONAL SELF CARE IMMERSION, you will:
☑ Learn to Calm your "Emotional Storms" and the "Emotional Storms" of your Children
☑ Learn how to communicate when emotions are running high
☑ Learn to meet your own unmet needs
☑ Learn to set consistent boundaries
☑ Learn the Language of Self Compassion
☑ Transform Emotions from "stumbling blocks" to "building blocks" of relationships



Class 1 - Emotions are your Friends




✔ All emotions come with a message and Insights
✔ Listen for the messages your emotions are bringing you
✔ Untangle your emotional knots and energy
✔ Create a healthy relationship with your emotions
✔ Love yourself back to yourself
✔ Meet your own "pre-conditioned" self, your Essence, your Divinity
✔ Shed layers of survival and relax into your Highest Self


Class 2 - Emotional Self Care Strategies




✔ Insight journaling to receive the messages of your emotions
✔ Practice the Art of Meditation
✔ Experience Suzi's unique "Mountaintop Process"
✔ Experience Suzi's unique "Unmasking Process"
✔ Explore strategies to develop your own emotional recovery




Class 3 - Emotional Self Care for Children,
Families and Relationships


✔ Create a "Culture of Connection" in your home and family
✔ Teach your children how to calm their storms
✔ Show authentic interest in the life beneath the behaviors
✔ Learn to meet needs rather than change behaviors
✔ Create healthy boundaries with emotional equanimity
✔ Infuse your relationships with Compassion and Connection

Class 4 - Make Emotional
Self Care a Priority



✔ Learn the language of Self Compassion
Live and relate to yourself and the world from the inside out
✔ Become your own advocate
✔ Allow emotions to become your great allies
✔ Experience emotions as a bridge to your Divinity
✔ You'll never experience uncomfortable emotions the same way again!

What people are saying about The Emotional Messenger System
I continue to practice the exercises Suzi describes every day......her lessons are my life line.
~ Adrianne C
---
I have received so many gifts since I started this course and I felt like floating. What I most enjoy of you is your warm loving uplifting tone, it really soothes me. Thank you all for your COMPASSION and thank you for this sacred and safe space.
~ Erika B
---
THANK YOU! I shared and read and and learned so much. The message emotions have, the appreciation, the compassion to myself is a very new way to see me. The practices and meditations have been really super helpful. But now here is the issue ....I do not want it to end and it's almost over.
~ Tanja L
---
I feel eternally blessed and deeply honoured to share Suzi's words of wisdom, which have not only transformed my life and the way I parent, but continue to help the this current group of Mamas I also work with to thrive. Forever grateful Suzi.
~ Norell C
---
I just wanted to express my deep gratitude for this course and for your truly transformative teachings Suzi. Thankyou I just love all that you do, you're amazing! I appreciate you and am very grateful to be on this journey with you.
~ Nat K
---
Suzi's class The Emotional Messenger System spoke directly to my soul. Thank you, Suzi, I'm feel so grateful.
~ Sanne A
---
This course has been amazing! It is like entering a whole new dimension. Thank you Suzi Lula for opening this space.
~ Maye M
---
I feel like my spark and essence is returning. If you haven't done this class yet I urge you to make time and do it. It's very powerful.
~ Debb O
---
All your offerings are super transformative...My gratitude to all YOU offer!
~ Susie K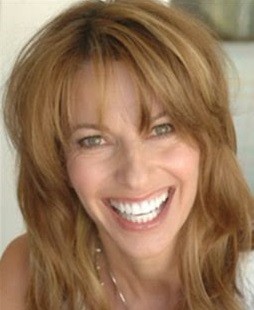 ABOUT SUZI
Suzi Lula is a sought after Spiritual Psychologist, wisdom teacher, speaker and best selling author of "The Motherhood Evolution: How Thriving Mothers Raise Thriving Children". She is an expert in the field of human transformation.
Suzi has a deep understanding of the nature of therapeutic change and knows how to effect profound inner healing. She is known for her compassionate heart and sensitivity.
Known as a visionary leader, Suzi challenges conventional thinking that says that mothers must sacrifice themselves to be good mothers. Suzi provides a new vision of motherhood, giving us permission to thrive, taking us from overwhelm and exhaustion to a life overflowing with joy, meaning and most of all, real connection with our children. The Motherhood Evolution proves out to us that caring for ourselves is the GREATEST GIFT we can give our children!
Suzi speaks, serves on the Board of Trustees and on the faculty at The Agape International Spiritual Center in Los Angeles, Michael Bernard Beckwith, Founder. She has been featured on The Today Show with him on a piece highlighting Spirituality and the family. She co teaches and speaks at the Evolve Conference with Dr Shefali Tsabary, New York Times Best Selling Author of "The Conscious Parent".
She's married to her best friend, inspirational singer / songwriter, Jami Lula and mom to their 17 year old, aspiring film maker, Will and their two dogs, Goody and Zoe.
Her book is a great companion to this Course.
For more information on Suzi and to see videos and other online courses:

Follow Suzi
---
WHAT PEOPLE ARE SAYING ABOUT SUZI ...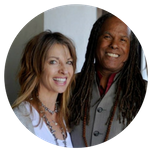 "Suzi Lula = Visionary"
"I have deliberately chosen the word "visionary" as a precise description of Suzi's profound contributions. She's a powerful evolutionary teacher and Spiritual Counselor".
— Michael Bernard Beckwith, Founder, Agape International Spiritual Center
---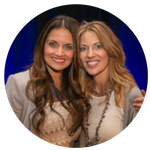 "Masterful Teacher, Brilliant Counselor, Important Author"

"Suzi is a masterful teacher, brilliant counselor and life line to Mothers everywhere. I can not recommend Suzi's work and important book' "The Motherhood Evolution' enough".
— Dr. Shefali Tsabary, New York Times Bestselling Author, The Conscious Parent and The Awakened Family
---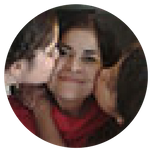 "I sign up for everything she teaches!"
"I am infinitely grateful to Suzi for her effectiveness as a teacher and Spiritual Counselor. As a coach she is AMAZING! The quality of my relationship with my daughters is SO MUCH BETTER! I feel so at ease when I'm interacting with my girls now, even in the midst of chaos. The best thing is that with Suzi, it's not about mental techniques. From her, I've learned to DIVE DEEP INTO MYSELF and from there, organically, the BEST of me blossoms! I sign up for everything she teaches!"
— Ama Barron

---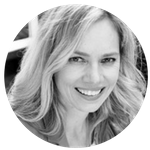 "My life just keeps getting better!"
"I have worked intensely with Suzi for over a year. I experienced her extraordinary coaching specifically around balancing my 'doing with being.' I worked through tremendous vulnerability and fear and ultimately arrived at the confidence I required to leave my Corporate job and launch my own coaching business with grace. I'm incredibly grateful for her committed investment in all areas of my life – career, motherhood, marriage and most importantly my relationship with myself. I'm so happy to continue to work with Suzi this year. My life just keeps getting better!"
— Sarah Gibbons, M.A. Executive & Personal Coach to Working Moms

---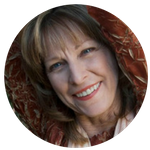 "Suzi gave me the tools to excavate my Authentic Self. "
"Suzi gave me the tools to excavate my Authentic Self. Thanks to her "Living Your Dreams", I'm now living Mine."
— Marielle Taylor, Agape International Spiritual Counselor