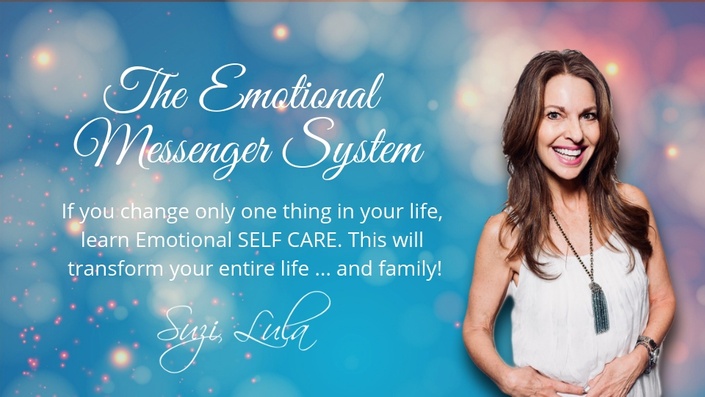 The Emotional Messenger System - Level 1
If you change only one thing in your life, learn Emotional SELF CARE. This will transform your entire life ... and family!
Watch FREE Masterclass
Do you ever find yourself:
Unable to calm your own "Emotional Storms"?
Reactive and Impatient with your children and those closest to you?
Angry, upset and frustrated more often than you'd like?
Carrying unresolved issues from your past?
Unable to take a pause when your reactions are high?
Creating distance when you're seeking connection?
Pushing away your uncomfortable emotions?
Triggered by your children and others in your life?
Acting in ways you aren't proud of with your children and others?
Impatient, frustrated and raising your voice with your children?
Threatening and engaging in power struggles?
Unable to create "win win" solutions and situations?
Longing for Peace and Calm inside?
Seeking refuge from reactivity?
A Self Study Online Class
This life changing transformational Self Study Class is usually $197, purchase today for only $147
When you Purchase this Class, you'll receive Access to a Membership Area that includes:
✔ 4 One Hour Master Class Modules that you can do at your own pace and listen to over and over again.
✔ 4 Guided Meditations to listen to daily.
✔ PDF's: Notes and Journaling Assignments accompanying each class.
See descriptions for each class below.
In this Self Study, EMOTIONAL SELF CARE IMMERSION, you will:
☑ Learn to Embrace your Emotions
☑ Learn how to communicate when emotions are running high
☑ Learn to meet your own unmet needs
☑ Learn to set consistent boundaries
☑ Learn the Language of Self Compassion
☑ Transform Emotions from stumbling blocks to building blocks of relationships
Class 1 - Emotions are your Friends


✔ All emotions come with a message and Insights
✔ Listen for the messages your emotions are bringing you
✔ Untangle your emotional knots and energy
✔ Create a healthy relationship with your emotions
✔ Love yourself back to yourself
✔ Meet your own "pre-conditioned" self, your Essence, your Divinity
✔ Shed layers of survival and relax into your Highest Self

Class 2 - Emotional Self Care Strategies


✔ Insight journaling to receive the messages of your emotions
✔ Practice the Art of Meditation
✔ Experience Suzi's unique "Mountaintop Process"
✔ Experience Suzi's unique "Unmasking Process"
✔ Explore strategies to develop your own emotional recovery



Class 3 - Emotional Self Care for Children,
Families and Relationships


✔ Create a "Culture of Connection" in your home and family
✔ Teach your children how to calm their storms
✔ Show authentic interest in the life beneath the behaviors
✔ Learn to meet needs rather than change behaviors
✔ Create healthy boundaries with emotional equanimity
✔ Infuse your relationships with Compassion and Connection

Class 4 - Make Emotional
Self Care a Priority


✔ Learn the language of Self Compassion
Live and relate to yourself and the world from the inside out
✔ Become your own advocate
✔ Allow emotions to become your great allies
✔ Experience emotions as a bridge to your Divinity
✔ You'll never experience uncomfortable emotions the same way again!

---
WHAT PEOPLE ARE SAYING ABOUT SUZI ...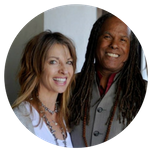 "Suzi Lula = Visionary"
"I have deliberately chosen the word "visionary" as a precise description of Suzi's profound contributions. She's a powerful evolutionary teacher and Spiritual Counselor".
— Michael Bernard Beckwith, Founder, Agape International Spiritual Center
---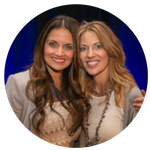 "Masterful Teacher, Brilliant Counselor, Important Author"

"Suzi is a masterful teacher, brilliant counselor and life line to Mothers everywhere. I can not recommend Suzi's work and important book' "The Motherhood Evolution' enough".
— Dr. Shefali Tsabary, New York Times Bestselling Author, The Conscious Parent and The Awakened Family
---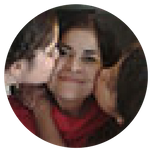 "I sign up for everything she teaches!"
"I am infinitely grateful to Suzi for her effectiveness as a teacher and Spiritual Counselor. As a coach she is AMAZING! The quality of my relationship with my daughters is SO MUCH BETTER! I feel so at ease when I'm interacting with my girls now, even in the midst of chaos. The best thing is that with Suzi, it's not about mental techniques. From her, I've learned to DIVE DEEP INTO MYSELF and from there, organically, the BEST of me blossoms! I sign up for everything she teaches!"
— Ama Barron

---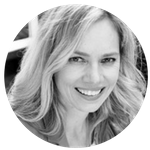 "My life just keeps getting better!"
"I have worked intensely with Suzi for over a year. I experienced her extraordinary coaching specifically around balancing my 'doing with being.' I worked through tremendous vulnerability and fear and ultimately arrived at the confidence I required to leave my Corporate job and launch my own coaching business with grace. I'm incredibly grateful for her committed investment in all areas of my life – career, motherhood, marriage and most importantly my relationship with myself. I'm so happy to continue to work with Suzi this year. My life just keeps getting better!"
— Sarah Gibbons, M.A. Executive & Personal Coach to Working Moms

---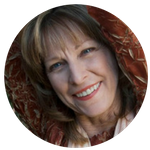 "Suzi gave me the tools to excavate my Authentic Self. "
"Suzi gave me the tools to excavate my Authentic Self. Thanks to her "Living Your Dreams", I'm now living Mine."
— Marielle Taylor, Agape International Spiritual Counselor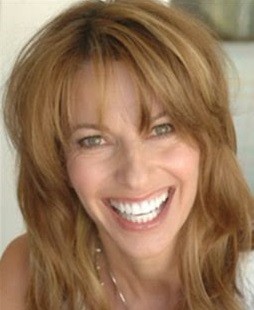 Suzi is a licensed Spiritual Counselor. She has mentored some of the most successful ministers, coaches and evolutionary leaders influencing our culture today and has been described as a '"teachers teacher" by the nationally renowned, dynamic spiritual leader Michael Bernard Beckwith (one of Oprah's top 100 Spiritual Teachers of our time). Suzi serves on the faculty of the University at The Agape International Center of Truth in Los Angeles, one of the fastest growing spiritual centers in the country with over a 10,000 person membership.

Suzi has been featured on The Today Show with Michael Bernard Beckwith on a piece highlighting Spirituality and the family. As well, alongside best-selling authors Dr. Shefali Tsabary (The Conscious Parent) and Neale Donald Walsch at the Evolve: The Conscious Way Summit in Los Angeles and New York City.