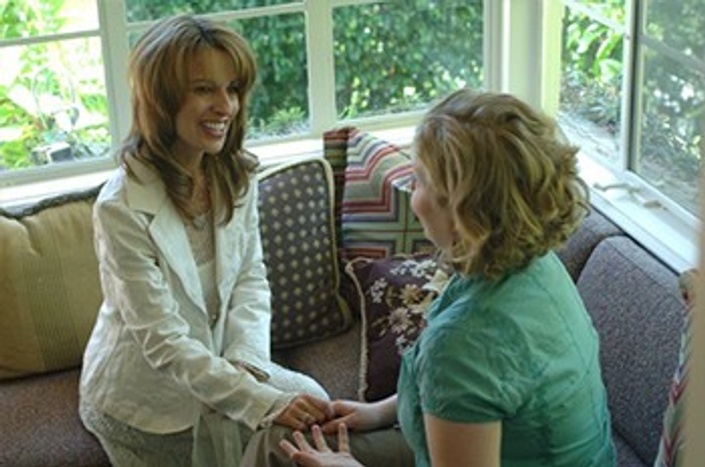 CONSCIOUS COACHING: Building A Thriving Practice
Master your Coaching Skills, Cultivate a Full Time Thriving Coaching Practice, doing what you LOVE and make 6 figures doing it!
4 MONTH PROGRAM (2 Classes Per Month)
BONUS:
A Private Facebook Community where you can ask questions and receive coaching directly from Suzi.
$695 One Time Payment (Save $85)
$195 Per Month - 4 Month Payment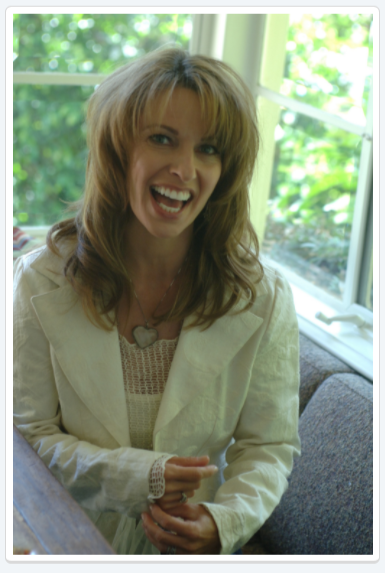 Suzi is a licensed Spiritual Counselor. She has mentored some of the most successful ministers, coaches and evolutionary leaders influencing our culture today and has been described as a '"teachers teacher" by the nationally renowned, dynamic spiritual leader Michael Bernard Beckwith (one of Oprah's top 100 Spiritual Teachers of our time). Suzi serves on the faculty of the University at The Agape International Center of Truth in Los Angeles, one of the fastest growing spiritual centers in the country with over a 10,000 person membership.
Suzi has been featured on The Today Show with Michael Bernard Beckwith on a piece highlighting Spirituality and the family. As well, alongside best-selling authors Dr. Shefali Tsabary (The Conscious Parent) and Neale Donald Walsch at the Evolve: The Conscious Way Summit in Los Angeles and New York City.
2 Classes Each Month Presenting Both:
An Advanced Counseling Theme & Business Theme
CLASS 1 — COUNSELING: The Spiritual Context
CLASS 2 — BUSINESS: All Things Branding

Why "Spiritual Psychology" is the next frontier in Coaching
The 4 Spiritual Pillars and How to Teach them to Your Clients
Why Your Own Spiritual Practice is ESSENTIAL
How to Assist Your Clients to Create a Spiritual Practice
Why SELF CARE is YOUR BEST FRIEND

Learn a 30 day VISIONING PROCESS to CLARIFY your VALUES, INTENTIONS and GOALS
Setting up your Business Structure and Business Model
How to talk about what you do EFFECTIVELY
Being True to Your "Brand" / "Self" in the "World" of Business
One on one, Packages, VIP Days, Workshops, On Line Classes, Writing
CLASS 3 — COUNSELING: The Art Of Listening, Perception Checking
CLASS 4 — BUSINESS: All Things Money!

Experience the Transformative Power of Compassionate Listening and Sacred Silence
Learn to Silence your own Inner Critic, Noise, Opinions, Unhealed Material
Learn to create a safe space for clients to share deeply, perhaps that which they've never shared with anyone before
Learn how this TRUST is your most valuable marketing tool

Setting Fees
Client Commitment
Where to "find" clients!
Referrals and / or Marketing
Free vs Paid Services: When to choose which
CLASS 5 — COUNSELING: Working With Clients On The Emotional Level
CLASS 6 — BUSINESS: All Things Marketing

Learn what Makes Clients Open Up
Learn how to Guide Clients through their Inner Terrain
Learn how to Guide Clients through a "Dark Night of the Soul"
Learn why the Spiritual Context is Essential when working with Emotions
Facilitating Healthy Emotional Expression

Asking for Assistance
How Doing Less will Bring Your MORE!
How to "Sell" UNABASHEDLY
Social Media, Social Presence
Creating Community
CLASS 7 — COUNSELING: Facilitating Projection, Personal Responsibility
CLASS 8 — BUSINESS: Fulfilling Your Destiny

How to Assist Clients to Own Their Projections
How to Assist Clients Transform Victim Consciousness
How to Assist Clients to Take 100% Responsibility for their Lives
How to Assist Clients to Learn from what Life Brings Them
How to Assist Clients to Live with an Undefended Heart

RISKING, Expansion, Stepping FULLY into your next Level
STANDING IN YOUR UNIQUE GIFTS
SHINING UNABASHEDLY
ACTION STEPS: How to Create Effective Client "Assignments"
ACTION STEPS: How to Hold Your Clients Accountable
---
WHAT PEOPLE ARE SAYING ABOUT SUZI ...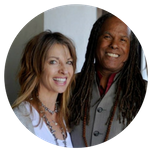 "Suzi Lula = Visionary"
"I have deliberately chosen the word "visionary" as a precise description of Suzi's profound contributions. She's a powerful evolutionary teacher and Spiritual Counselor".
— Michael Bernard Beckwith, Founder, Agape International Spiritual Center
---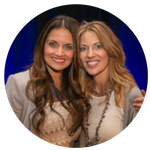 "Masterful Teacher, Brilliant Counselor, Important Author"

"Suzi is a masterful teacher, brilliant counselor and life line to Mothers everywhere. I can not recommend Suzi's work and important book' "The Motherhood Evolution' enough".
— Dr. Shefali Tsabary, New York Times Bestselling Author, The Conscious Parent and The Awakened Family
---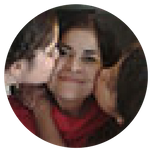 "I sign up for everything she teaches!"
"I am infinitely grateful to Suzi for her effectiveness as a teacher and Spiritual Counselor. As a coach she is AMAZING! The quality of my relationship with my daughters is SO MUCH BETTER! I feel so at ease when I'm interacting with my girls now, even in the midst of chaos. The best thing is that with Suzi, it's not about mental techniques. From her, I've learned to DIVE DEEP INTO MYSELF and from there, organically, the BEST of me blossoms! I sign up for everything she teaches!"
— Ama Barron

---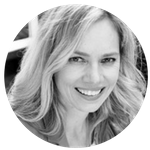 "My life just keeps getting better!"
"I have worked intensely with Suzi for over a year. I experienced her extraordinary coaching specifically around balancing my 'doing with being.' I worked through tremendous vulnerability and fear and ultimately arrived at the confidence I required to leave my Corporate job and launch my own coaching business with grace. I'm incredibly grateful for her committed investment in all areas of my life – career, motherhood, marriage and most importantly my relationship with myself. I'm so happy to continue to work with Suzi this year. My life just keeps getting better!"
— Sarah Gibbons, M.A. Executive & Personal Coach to Working Moms

---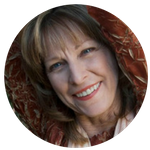 "Suzi gave me the tools to excavate my Authentic Self. "
"Suzi gave me the tools to excavate my Authentic Self. Thanks to her "Living Your Dreams", I'm now living Mine."
— Marielle Taylor, Agape International Spiritual Counselor